We make choosing the perfect paint color easy!
---
Testimonial
"Just having someone hold my hand through the selection process lifted a huge weight. Thank you."
B.R., Fairfax, VA
Paint Color Consultation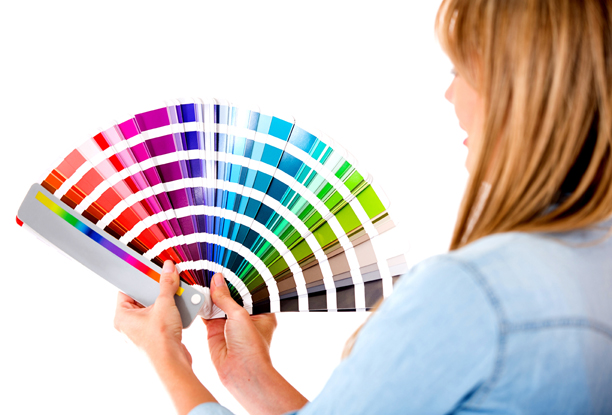 ---
America's Color Consultants are trained and educated in color theory and color psychology. All of our locations are owner operated local businesses, who live and work in their communities. Our paint color consultants can meet with you in the paint store of your choice or in your home.
An In-Home Consultation is the best approach. Your furnishings, the flow of your home and lighting are all taken into consideration when choosing the perfect paint color.
An In-Store Consultation is best suited for someone on a limited budget or perhaps you just need a little help to start.
A One Room Special is for a small paint job (one room) or just getting to know us.
---
Our Locations:
Serving Washington DC, Alexandria, Fairfax, Reston, Mclean & surrounding areas in Northern Virginia
America's Color Consultants - DC Metro - Florence Jones
florence@americascolorconsultants.com

www.DC-MetroColorConsultants.com

703-725-6871
Serving Arlington, Falls Church & Annandale, Virginia
America's Color Consultants - Arlington, VA - Steph Shea
stephshea@arlingtoncolorconsultants.com

www.americascolorconsultants.com/arlington

703-475-8337
Serving Warrenton, Haymarket, Centerville & Gainsville, Virginia
America's Color Consultants - Warrenton, VA - Florence Jones
Info@warrentoncolorconsultants.com

www.warrentoncolorconsultants.com

703-725-6871
Serving Malibu, Agoura Hills, Woodland Hills & Westlake Village, California
America's Color Consultants - Malibu, CA - Susan Mintz
susan@malibucolorconsultants.com

www.malibucolorconsultants.com

310-457-5232
During your paint color consultation we'll discuss your project and your vision. America's Color Consultants arrive at your home with a selection of fan decks and larger paint color chips from both national and local paint manufacturers. The paint you buy is your choice. We'll utilize these larger samples to help you choose the perfect paint color. Our consultants will ask you questions about you and your rooms to determine the best color direction for you. Our consultations may include color decisions for floors, counters, and accessories as well. Our consultants do not up sell you on any product. All of our consultants have a network of local referrals, if needed, and offer unique individual services.
As a follow up you will receive a collection of larger paper paint samples and for consultations over 2 hours a Plan of Action Booklet to help you finalize your decision. Our plan book contains information you can then give to your painter as a guide to paint your rooms.